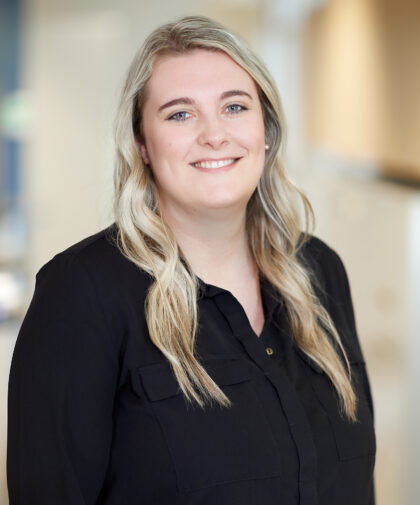 Jessica Moors
Paralegal
Jessica has worked in the legal profession since 2013, working exclusively in the field of personal injury. She has extensive experience and knowledge in motor vehicle accidents regarding the defence perspective.
In 2013, Jessica started her career with the in-house legal department at ICBC in Vancouver where she worked as a legal assistant for 5 years before moving to Vancouver Island in 2018. Jessica continued to work as a legal assistant/paralegal at the ICBC Courtenay location up until starting with Carfra Lawton in April 2022.
More About Jessica Moors

Education
Vancouver Community College, Paralegal Certificate – 2021
Sprott Shaw College, Legal Secretary Diploma – 2011
Sprott Shaw College, Administrative Assistant Diploma – 2011

Jessica Moors Paralegal
"Outside of work, I love spending time with my family exploring the many beautiful place on Vancouver Island."