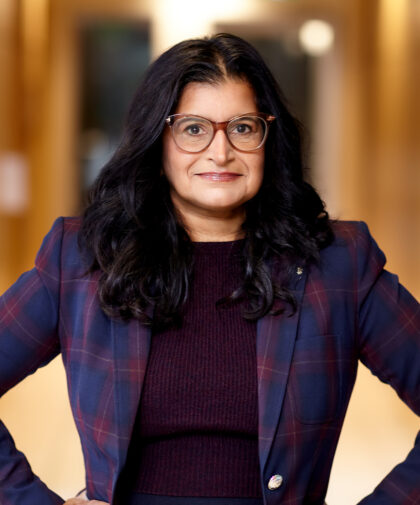 Kismet T. Bhandar
Partner
Kismet Bhandar is a seasoned litigator with 22 years of experience with personal injury, property damage and other claims. With her open, approachable and cooperative style, she fosters teamwork with her clients and works with them to reach a positive outcome. 
Kismet was born and raised in Victoria, BC. But she did not fully understand her good fortune until she moved away and lived in other parts of Canada and overseas. She came home to go to law school in 1994 and has enjoyed working on Vancouver Island ever since.
More About Kismet T. Bhandar

Year called to the Bar
Bar of British Columbia – 1998

Education
University of Victoria: LL.B. – 1997
Carleton University: CTESL – 1991
Carleton University: B.A. in English Literature – 1987

Community Involvement
Board of Directors, CHAS – Canadian College of Performing Arts – 2021 to present
Board of Directors, YMCA- YWCA Vancouver Island – 2011 to 2017


Memberships


President, Victoria Bar Association – 2014
Vice President, Victoria Bar Association – 2013
Board of Directors, Victoria Bar Association – 2006 to 2013


Career
Partner, Carfra Lawton LLP – 2014 to Present
Associate, Carfra Lawton LLP – 2000 to 2013
Associate, Johns Southward Glazier Walton & Margetts – 1998 to 1999
English instructor at colleges in Vancouver, BC and Ottawa, ON – 1991 to 1994
English Instructor, Japan Exchange and Teaching Program, Ishikawa, Japan – 1988 to 1990
Kismet Bhandar Partner
Pamela Haliday Assistant
"In my free time, I enjoy playing games with family and friends, such as Phase 10, Things, Taboo, Careers and Pickleball."